Hi friends!!!
I am just getting around to writing the official "How I Got My Agent" post, which is incredibly crazy. It's absolutely surreal and though it's been over a month since I signed with my agent, I'm still numb with shock. There are many times when I think, "Is this real? Did this really happen?" I don't know if I'll ever get used to it, honestly.
I meant to write this much earlier, but to be quite honest, I FREAKED out about the whole agent thing and then I was fine, but then I got my edit letter from my agent and writing this post kind of got pushed to the wayside. ANYWAYS, here it is!!!
I'm not sure where to start exactly (I've written about four different iterations already, hahah), so forgive me if this post a bit awkward and weird (but then again, that pretty much sums up who I am, so hahahaha, is anyone surprised?!) Also, this post might be long and rambling and a total mess, so please feel free to skim as you wish!!! ❤
This post is going to be The Little Mermaid themed because first of all, I love The Little Mermaid and it's one of my favorite fairytales. Second, because I think it's fitting for my journey to getting an agent. And then thirdly, because my agent mentioned that she loves The Little Mermaid and collects different editions.
(IT WAS MEANT TO BE THE LITTLE MERMAID THEMED GUYS!!!! *CLUTCHY FACE*!)
***WARNING THERE ARE LOTS OF GIFS AND SOME DON'T NECESSARILY CORRESPOND WITH WHAT I'M SAYING, BUT I LIKED THE GIF AND SO I PUT THEM IN, HAAAA! FORGIVE ME IF THEY DON'T MAKE SENSE!!!***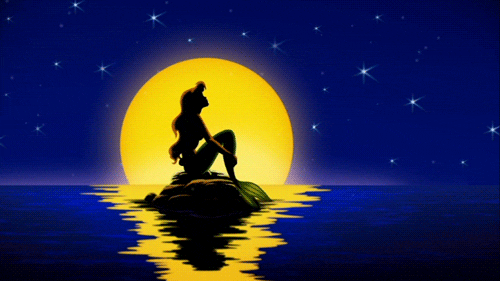 I first started writing Fox Story back in the tail end of summer 2016. I had been working on my Faerie Story, but after getting some really awesome advice from an agent at a conference I attended (which you can read about here) I decided to shelve the project in favor of working on Fox Story.
Fox Story was an idea that sparked in summer of 2015. I was SUPER excited about it as it was an idea that I really and truly loved and possibly one of my favorites. After brainstorming and outlining, I began drafting.
Right off the bat, this book felt different than the previous books I'd written. I didn't know what it was at the time, but the writing felt natural to me in a way that it had never felt before. This is definitely NOT to say that this book was easy to write, or even that it that it flowed out of me. But previously, something I struggled with my writing was that I seemed to write like the people I was reading at the time: if I read a book by Author, my writing would mimic Author's writing style; if I read a book by Author B, my writing style would shift to imitate Author B's writing style. As a result, my writing felt very disjointed and clunky–like it didn't know what it wanted to be.
With Fox Story though, this didn't happen. The writing felt natural, like taking a deep breath of fresh air. I was pleasantly surprised but didn't think about it too much at the time. I went along writing and soon enough, I ended up with a very short, sparse first draft! WOO HOO!!!!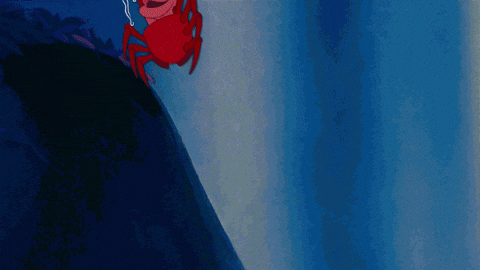 Now, the second draft is always the TOUGHEST portion of the writing process, so it was unsurprising to me that the real struggles began here. I dragged my feet, I procrastinated LIKE CRAZY, I found every excuse not to write–I even enjoyed going to work because it mean I didn't have to sit at my computer and try and eek the words out, hahaha.
Little did I know that this was only the beginning… DUN DUN DUNNNNNNN!!!!!
Then, other life stuff got in the way. I had to put down my book in favor of studying for the GREs and working on physical therapy school applications–BARF. So for a month, I didn't get to write at all.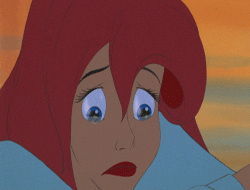 In April 2017 or so, I finished taking the GREs and finalllllly got to return to working on Fox Story. (Read here, if you wish!) Because I had been away for so long, I decided to read what I had. Er… and it was not good, which definitely wasn't a surprise, hahah. So I rolled up my sleeves and decided to rewrite the whole thing from scratch! For a while, it went pretty well! I was writing and feeling pretty good about it!
But then I hit a snag. I wasn't too worried about it. After all, getting stuck is pretty normal with writing. I trudged along, but writing wasn't as fun anymore, haha. The snag turned out to be… snaggier than usual and the whole second draft angst came back in full force. Once again, I began procrastinating. Once again, I was dreading writing. I couldn't figure out what was wrong, so I decided to reread what I had so far and yet again, I was… not happy about my book to say the least. I decided to start over again and rewrite from the beginning.
It wasn't great guys. For MONTHS, every word was a battle. I dreaded writing like it was the plague. Still, every day, I forced myself to sit at the computer and try to write though it felt like pulling teeth. I was incredibly frustrated with myself because I could not figure out why this was so painful. Like I said, I had come to expect second draft angst, but this was far more and went on for far longer than I expected. I was especially angry and irritated because I couldn't focus. I would spend hours procrastinating when I was supposed to be writing. I would be on Twitter or Instagram avoiding writing even as I knew that this would only hurt me further. I hated feeling like I was wasting precious writing time and hated how unproductive I was. And basically, this was how I was feeling: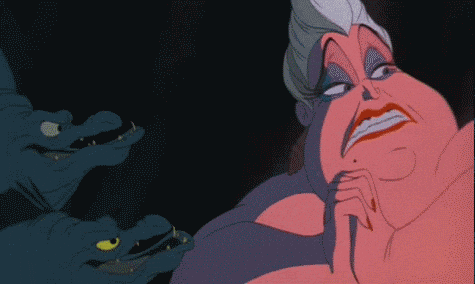 I had originally thought I would be finished with the second draft toward the beginning of the year but somehow, it was summer again and I had yet to show anything for it. Finally, I was SICK OF IT. I was so close to finishing my draft and I made the decision that I would FINISH THE FREAKING THING. And finally, finally, finally, I did finish. (You can read about that here!)
I thought this was the end of my angsty period. I thought, Now that the grueling second draft is over, I'll be excited to write again and it'll all be much better from here on out! HA!!!!!! My book was like:
NOPE. Unfortunately, the angst did not go away with the end of the second draft. After a little break, I went back into revising the book. It still wasn't great. I was feeling pretty down about the whole thing. I'm usually very motivated and excited to write. I go to bed each night, thinking about my book and then get up each morning excited, but alas, this did not happen. I went about like this for another few months, unable to understand why I wasn't excited about writing. Why I had no motivation. Many writer friends suggested burnout to be the culprit, but it didn't ring true to me because I had been taking LOTS of breaks and lots of LONG breaks (in fact, more breaks and longer breaks than I usually do) and I still felt no different. I trudged along until finally, I said to myself, ENOUGH IS ENOUGH. I wrapped up the last act of my story and sent it off to CPs.
It changed everything guys. (I wrote a long and gushy letter to my CPs, Amanda and Janella, about how they revived me, which you can read here!) Their notes and feedback and kind words were exactly what I needed but hadn't know I needed. Suddenly, I was excited about my story again. I was inspired. I was motivated. I was excited to write.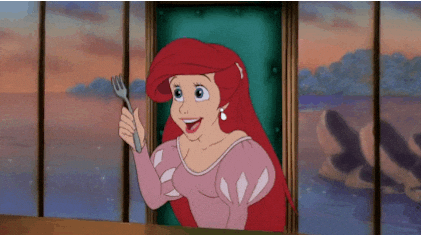 I revised again, this time feeling refreshed and hopeful, despite the large amount of work I had ahead of me. After I finished my revisions, I sent it off to some more CPs, got their notes, and then I decided was I READY.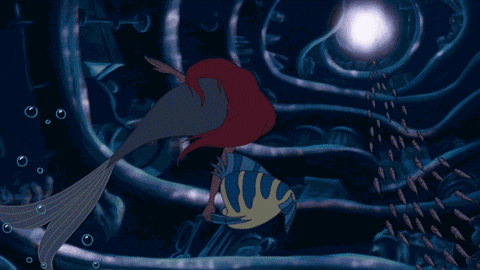 On January 2nd, 2018, I sent out my first batch of queries! It was SUPER exciting!! I am one of the few people who enjoys querying and it was incredibly exhilarating to finally send off my work to agents! This was my second time querying, and unlike the first time (which perhaps I'll talk about in another post, for this one is getting faaaaar too long!), I started getting requests right away–some just a few minutes from when I sent the query. I sent off the requests and as I started getting responses back, I sent out more queries accordingly and then, of course, I waited!
Then, to my surprise, a few days later, I received an email from an agent asking if we could set up a call. My heart started pounding as I read those words, quite literally.
(Also, this doesn't really have to do with querying, but I feel like I should mention that that day was a rather awful one for me. My little dog, Tiger, had run away earlier that day. He's very old and he was lost in the cold weather. I was certain he had frozen to death and I spent the entire day crying. NO WORRIES. WE FOUND HIM AND HE IS SAFE. But needless to say, it was an emotional day of the highest of highs and the lowest of lows.)
Anyways, I emailed back and we set up a call for the coming Tuesday. I didn't really get my hopes up because, as you all probably understand, a Call doesn't necessarily equate to an offer. But after some thought, I made a judgment call and sent out another batch of queries–this time to all to my top tier agents! I hesitated before I sent to one of the agents however–not because I didn't think she was awesome. In fact, I had read tons of her interviews and I thought she was REALLY REALLY awesome, but I wasn't sure if she'd like my writing. But after a long debate with myself, I was like YOU KNOW IMMA GO FOR IT. After spending literally about ten minutes trying to come up with a personalization that wasn't I JUST THINK YOU'RE AWESOME and failing, I remembered some advice I'd read from a friend's post that said: "Personalize when you can, but don't FORCE it" which I thought was wise. So, I sent off the query!
Tuesday morning came. I got on the phone with the agent and we talked about my book. Part way through the call, she officially offered me representation and I was like *clutchy face clutchy face clutchy face*!! Unfortunately, I had to go to work after the phone call, but luckily it was a half day and as soon as I got off the phone, I texted my CPs.
This was hands-down the best part of the querying process. My lovely CPs are the ones who helped me and have been with me from the very, very beginning, through thick and through thin. I am so very grateful to them for supporting me and being with me every step of the way!!! JANELLA AND AMANDA!!!! I know I've said this before, but I say it again now THANK YOU SO MUCH FOR YOUR LOVE AND SUPPORT!!! I COULDN'T HAVE DONE IT WITHOUT YOU AND I AM SO SO LUCKY TO HAVE YOU GUYS!!!! BEST CPS IN THE WORLD!!!! ❤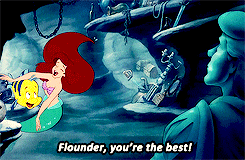 Immediately, I sent out emails to the rest of the agents I'd queried notifying them of my offer of representation and when I needed to hear back by. More requests piled in–including from the agent whose personalization (or lack thereof) I had agonized over–as well as some kind step-asides! And then, of course, more waiting began!
The next day, I received an email from said agent I'd had personalization angst over. She told me that she had stayed up way too late reading my book and told me that it was beautiful. She even referenced a specific description she loved in particular and told me how she reread it twice and then out loud to her boyfriend.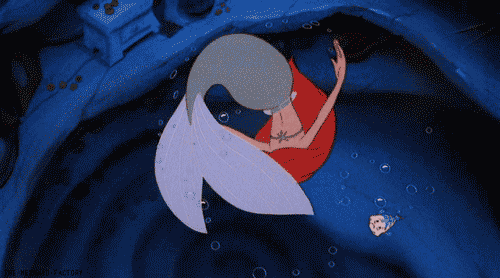 I was at work when I read this email and I probably looked like a maniac because I couldn't help but smile–and keep smiling randomly as I thought of this throughout the day. However, I didn't get my hopes up. I knew she was still towards the beginning of my book (which I personally felt was the strongest portion of my book), so I figured there was a very big chance that she might not like the rest of the book.
I checked my Twitter and saw that this agent had followed me. I made the *clutchy face* emoji expression, but again, I didn't get my hopes up because in the end, Twitter follows don't necessarily mean anything.
The days went along. I waited. I got some very kind, personalized rejections.
Then, on January 16th, I received an email from the Agent, saying she'd finished my book and loved it and wanted to set up a call. So I emailed back and we set up a call for later that day.
We chatted on the phone and she was absolutely lovely. She was enthusiastic and very personable. Immediately, I felt so comfortable and… safe (?–I don't know if that's the word I'm looking for, but I can't think of anything else). We talked about my book–she told me the things she loved about my writing as well as giving me some notes on what she thought needed more work. She reassured me on the things that I was concerned about and put me at such ease. Even though I had yet to sign with her, she was so supportive and made me feel very as though she already had my back. It was a lovely talk and I came out of feeling really awesome about this agent.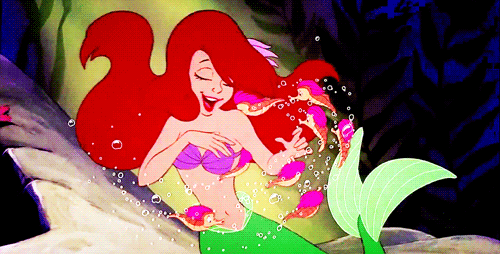 Again, there was more waiting. I received more lovely rejections. Finally the day came when I had to make a decision! I know a lot of writers say that choosing between agents is very difficult and stressful, but honestly… it was a no brainer for me. I knew without a doubt which agent I wanted to work with! Writing the rejection was really hard and I procrastinated for a while before I finally made myself rip off the bandaid. This was definitely the worst part of the whole process and I dearly am grateful that I don't have to do this regularly!! And then of course, I sent an email officially accepting the second agent's offer of representation!!!
I AM SO SO HAPPY AND EXCITED AND TRULY HONORED TO SAY THAT I AM REPRESENTED BY BRIANNE JOHNSON OF WRITERS HOUSE!!!!!!!!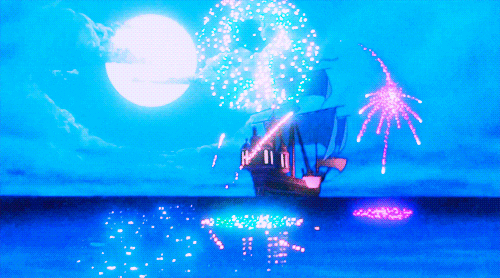 (Which you all knew from Twitter, but let's pretend you didn't!! Wheeeee!!!!)
Truly and honestly, I cannot believe this has happened. It's been over a month and I'm still pinching myself. As corny as it is, I frequently reread over my emails from Bri and stare at my bio to make sure that this is, in fact, real and not some crazy dream my imagination has conjured up (although my even wildest dreams could not have imagined this happening!!) I don't know how I am so blessed to be working with such an amazing and fantastic agent! I am completely over the moon!!!
Now, to tie it all back to The Little Mermaid theme. The message kind of got lost in the rambling-ness of this story–OOPS.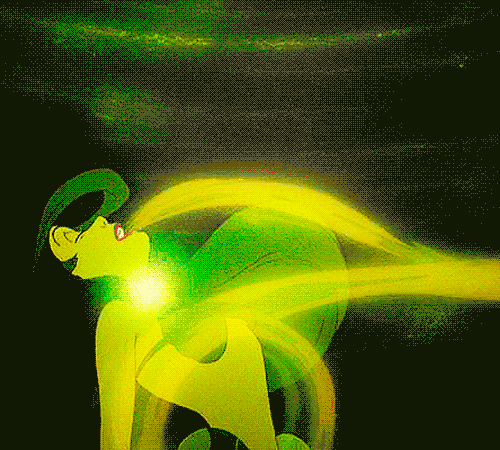 I talked about how writing Fox Story (while grueling and angsty and incredibly difficult at times) felt so natural, particularly on a prose level. I realized later it was because, like Ariel, I found my Voice. This was a HUGE part of my writing journey. Voice was something I hadn't even known I was searching for. In fact, I didn't even realize just how important voice was until I found it. My writing previous to Fox Story felt disjointed and broken and it was because I didn't know who I was as a writer. It's truly a victory and above all else, I'm so very proud and happy to have found my Voice. I know without a doubt, I could not have found my perfect agent without it and for this, I am really so excited!!!
Okay, I did an supremely awful job of weaving that into my post, but oh well, I hope it kinda-sorta made sense!!
Anyways, I'm incredibly happy for this next leg of my journey! I know it's far from over and there will surely be many, many more trials to come, but I can't wait to see what happens!!!
As Ariel sings, I don't know when, I don't know how, but I know something's starting right now. Watch and you'll see, some day I'll be, part of your world!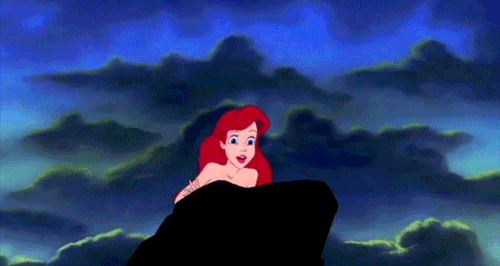 If you read all of that, WOW THANK YOU!! YOU ARE A SAINT!!! (Holy Mother of God, that was LONG). If you didn't, no hard feelings–I would have skimmed if it were me, hahaha! Anyways, thank you as always for reading my nonsense!! I hope you have a lovely day!!!
(Sorry for all the inevitable typos!!! OKAY BYE FOR REAL THANK YOU!!!!!)