Hi everyone!
Yay! It's a new month! I can't believe it's already May! The year has gone unbelievably fast! And, aah! It's going to be summer soon, which I am super excited for!
Anyway, here's what been going on!
What I'm Writing:
I am in the midst of drafting my new WIP (My Beauty and the Beast retelling!) I am about 36K in right now. I'm a little worried at this point because my beginning is suuuuper long! I always seem to have a hard to with beginnings–they always seem to be so slow and take forever! I don't know what it is! But, fortunately, I have finally gotten to the point where things are getting exciting! I kind of worry that my book's going to end up being really, really long–especially since it's taken 36K to even get to this point. Or maybe it just means my beginning is waaay too long… But I guess that's what editing is for, right?
What I'm Reading: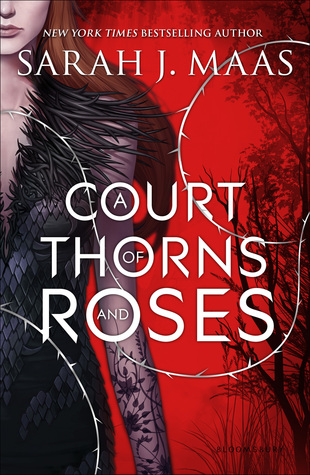 A Court of Thorns and Roses by Sarah J. Maas
OMG GUYS THIS BOOK IS SO SO GOOD! Obviously, I love, love, love Sarah J. Maas. I have no words for how amazing she is! A Court of Thorns and Roses is already one of my absolute favorite books! There are just too many good things to say about it! To say I love the characters and that the plotting was wonderful is such an understatement.
One thing I love about it is that though you can definitely see where the fairytales (Beauty and the Beast, East of the Sun, West of the Moon, and Tamlin) come into play, the story is original enough that it's exciting and fresh. Also–I saw none of it coming! Because I knew they were based on fairytales, I had guesses as to where the story might go and I was pleasantly surprised to see that I was wrong!
And… Through some weird witchery that is the amazingness of Sarah J. Maas, I somehow ended up buying two copies–TWO COPIES!! I don't even know what happened! But I regret none of it! Plus, look at that cover! It's absolutely gorgeous!! How can you resist?
Anyways, if you haven't read it, READ IT! So good!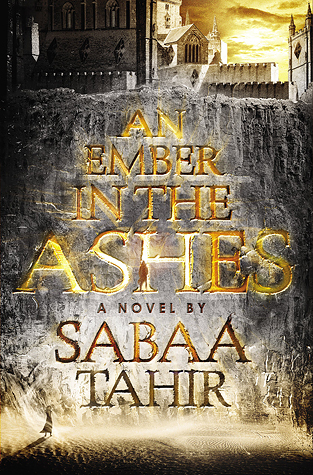 An Ember in the Ashes
Again! Another great fantasy book! This book had a lot of hype around it, so I was a bit wary… But luckily, it lived up to the hype! It was one of those books I just could not put down! I had so much fun reading it and I feel like the story was pretty original!
I am desperately hoping for a sequel! I had the lucky honor of meeting Sabaa Tahir when she came to my local bookstore (she is incredibly nice and so adorable!), and she did mention that a sequel was in the works, but her publisher was waiting to see how well Ember would do before signing for another book! That said, seeing as Ember hit the NYT Bestsellers list at #2, I'm really hoping that sequel will pan out because–ah!–that ending!!
My Current Music Obsession:
I feel bad for only posting Taylor Swift music (I swear I do listen to other music), but what can I say, she's the queen! I don't always listen to music when I write (it really depends on how I'm feeling), but for the past couple of days I've been listening to Out of the Woods on repeat. I really love this song! So intense and so powerful, it's haunting! My absolute favorite part has to be the bridge!
Remember when we hit the brakes too soon/Twenty stitches in a hospital room
When you started crying, baby I did too/When the sun came up I was looking you
Remember when you couldn't take the heat, I walked out and said I'm setting you free
But the monsters turned out to be just trees/When the sun came up you were looking at me
It is totally part of my playlist for this new WIP and it is the song that I think epitomizes my story the most.
Anyways, well here it is!
What I'm Watching:
Yup! You guessed it! Still stuck in a Friends rut! I'm watching season nine right now and I can't believe how funny it still is after watching it like a bajillion times! I've also been watching the episodes with the DVD commentary with David Crane, Kevin Bright, and Marta Kauffman and it is absolutely amazing! Though sitcom writing is completely different than novel writing, I love watching them! I'll actually devote an entire post to this topic one day, so more to come!
Well, I guess that's pretty much it for now! It's gonna be a busy couple of weeks for me! I'm going to the LDS Storymakers Conference this Friday and Saturday, so I've been trying to write desperately since I probably won't get much done. I've never gone to a writer's conference before though, so I am excited/nervous for it! I'm hoping to learn a lot and hopefully meet some cool people as well!
And then after that, I'm leaving for Mexico next Wednesday with my family, so again, trying desperately to keep up with my writing because I probably won't be getting much done during vacation!
Okay, now that's really it for now!!
Thanks for reading! I'll see ya guys later!