Guys, guys, guys!!!!
I AM SO EXCITED! (As you can probably tell!) I have been waiting for Sarah J. Maas's new book, A Court of Thorns and Roses for–I don't know–over a year? Basically since I found out about it! I've been entering in giveaways like crazy on the very very slight chance that I might win an ARC, but unfortunately, that plan didn't pan out as well as I'd like. But NO MATTER! It's here! It's finally here!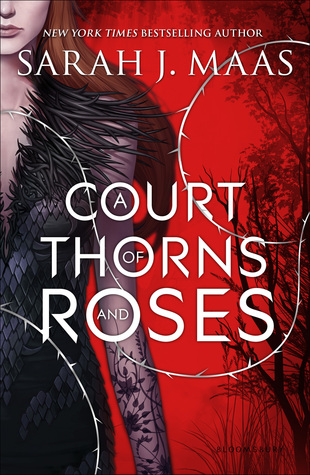 Sarah J. Maas is one of my absolute favorite authors. She's up there with JK Rowling and Marissa Meyer! She is such an inspiration to me and I am so so happy for all the success she's having, because she truly deserves it! Along the same lines, Throne of Glass is one of my favorite books/series as well, so I'm very excited to read A Court of Thorns and Roses! I love seeing new series from new authors and I can already tell it's going to be a good one! Sarah J. Maas is on my auto-buy list and I know FOR A FACT that I will not be disappointed by anything she writes!
So anyways, I'm going to spend the entire day binge-reading this book! I'm sooooo excited! And without any further ado… Bye! I'm off to read!!!